The Spring 2021 meeting of the MD-DC-VA section of the MAA was held virtually on April 23 and 24, 2021.
On Friday, April 23 from 4 to 6 pm, Kendra Pleasant, Syafrida Syafrida, and Ahlam Tannouri of Morgan State University ran the workshop
Why Do I Need to Take This Math Class? Engaging Students in Mathematics Using Culturally Responsive Teaching.
The Saturday morning address, An introduction to symmetric functions — a gem in Algebraic Combinatorics was given by Anna Ying Pun of the University of Virginia. The Saturday afternoon address,
Take Data Analysis Seriously: You Might Save Lives
was given by Paul Patron of NIST.
Conference Links
---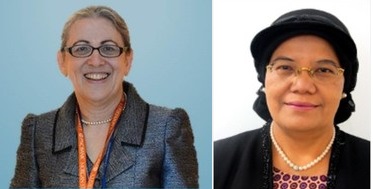 Kendra Pleasant, Syafrida Syafrida, Ahlam Tannouri
Morgan State Univerity
Friday workshop: Why Do I Need to Take This Math Class? Engaging Students in Mathematics Using Culturally Responsive Teaching
Abstract: We will introduce the five principles of Culturally Responsive Teaching; we will present several varied applications that integrate students' interests and lived experiences and share our experiences using CRT instructional practices in the classroom. Hands-on activities and applications will be drawn from engineering, biology, music, and architecture.

Workshop participant engagement plan:
General audience plenary session: Participants reflect on the CRT principles, propose new ideas and offer suggestions on how to best implement these principles.
Hands-on activity session: Participants work on prepared handout problems or answer questions in small groups.
Participants share solutions with the entire group and discuss questions or issues raised during group sessions. General constructive and persuasive comments from participants are foundational for building future activity leading to students' success.
Participants will practice incorporating CRT principles into one of their lesson plans.
Conclusion and future action plan.
Biographical Sketch: Ahlam Tannouri is a lecturer of Mathematics at Morgan State University, School of Computer, Mathematics and Natural Sciences. She completed a PhD in Computational Mathematics at the Sorbonne University, Pierre & Marie Curie, Paris France.

In her teaching at the undergraduate level and graduate engineering level, Dr. Tannouri believes in the strategic potential of technology to develop students' understanding, stimulate their interest, and increase their proficiency in mathematics.

Some of Tannouri's work includes Strategies to Deploy Temporary Ambulatory Medical Services in Response of a Catastrophic Event, Modeling the BP Oil Spill, and Harnessing the Power of Big Data to Design Predictive Models and 3D visualization and the impact of global warming on the spread of malaria. She was specially commended for her role in introducing Morgan State University students to research areas of interest to CCICADA and supervising their senior projects. Dr. Tannouri was invited to participate in the European Commission funded program "CLIMASP- Developing Interdisciplinary Minors for Climate Change and Sustainability Policy" held in Athens, Greece. She is an experienced online faculty and Quality Matters Master Reviewer evaluating online courses. Her current research efforts are focused on Machine Learning and using Culturally Responsive Teaching to develop new modules and courses. Her latest publication is entitled The Morgan SEMINAL Project: Incorporating Principles of Culturally Responsive Teaching in a Pre-Calculus Course, (PRIMUS, 2020)

Syafrida Syafrida received a Bachelor degree in Mathematics Education from Padang State University in Indonesia, MS and PhD in Mathematics from Howard University. She did research on Approximation of (0,q) meromorphic Forms on Stein Manifold. Currently, she is now a Precalculus Coordinator and also on the ALEKS Committee at the Mathematics Department at Morgan State University.

Kendra E. Pleasant is a native of southern Maryland. She graduated from North Carolina A&T State University with a Bachelor of Science in Professional Mathematics on May 12, 2012 and from Howard University with a Doctorate of Philosophy in Mathematics on May 13, 2017. Since her graduation from Howard, she has been an assistant professor in the mathematics department at Morgan State University. It has always been her passion to show her students the beauty of mathematics. In the fall semester of 2019, Dr. Pleasant was invited to join the SEMINAL team at Morgan; it focuses on using active learning to decrease the amount of time it takes a student to rise from College Algebra I to Calculus III. Now, Dr. Pleasant uses the tools the team taught her to help her students experience this great subject.
---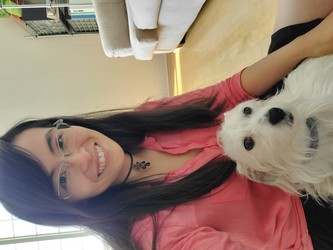 Anna Ying Pun
University of Virgina
Saturday Morning Address: An introduction to symmetric functions — a gem in Algebraic Combinatorics
Abstract: Algebraic combinatorics is a subject that interprets algebraic objects combinatorially, thereby obtaining deep connections between the two areas. The study of polynomial rings is one of the important topics in algebraic combinatorics, as the associated combinatorial tools provide profound connections with partitions of integers and the representation theory of the symmetric group, the general linear group, Hecke algebras, and other important algebras. It also gives fruitful information on objects in algebraic geometry such as the multiplicative structure of the cohomology ring of the Grassmannian. In this talk, I will introduce the ring of symmetric functions and discuss some important basis, with a more detailed discussion on Schur functions and semi-standard Young tableaux. I will then discuss some important theorems and open problems in Algebraic Combinatorics and end with a brief history of k-Schur functions and an exciting new family of symmetric functions called Catalan functions which provides a new insight on the existing theorems and conjectures inspired by Macdonald positivity conjecture.
Biographical Sketch: I am from Hong Kong, got my Bachelor and M.Phil in the University of Hong Kong, PhD in UPenn. I was a postdoc in Drexel. in Sweden for a semester and now a postdoc in UVA. I am currently working on topics in enumerative and algebraic combinatorics. Besides math, I also like doing puzzles, playing music, drawing, cooking and playing with my dogs :)
---
Paul Patrone
National Institute of Standards and Technology
Saturday Afternoon Address: Take Data Analysis Seriously: You might Save Lives
Abstract: Data analysis is such a common practice in scientific disciplines that its importance is easy to overlook. Yet, it is also the lens through which we extract meaningful information from experiments. Thus, it has the potential to bias, or even corrupt, the conclusions that we draw. In this talk, I consider two real-world examples where poor data analysis can lead to incorrect detection of COVID-19 and thereby endanger lives. The first example considers the roles of baseline subtraction and thresholds in quantitative polymerase chain-reaction (qPCR) measurements, the mainstay tool for early detection of the SARS-CoV-2 virus. I compare standard empirical (e.g. linear) data analysis models against a physics-based counterpart to illustrate how the latter can detect SARS-CoV-2 in cases where the former does not. The second example considers the task of mathematical classification as it pertain SARS-CoV-2 antibody testing. I discuss how a modeling-based approach rooted in conditional probability and optimal-decision theory improves the classification accuracy by up to a decade relative to traditional methods, which were originally developed for enemy aircraft detection during WWII. The key theme linking these examples is the observation that data analysis is ultimately an exercise in mathematical modeling. To the degree that we can improve our understanding and models of the underlying physical systems, we can more reliably extract useful information from measurements. Often, such approaches require interdisciplinary interactions and input from related fields such as physics, chemistry, biology, and metrology. Thus, a broader goal of this talk is to highlight a critical but often overlooked need to embed applied mathematicians in settings where they can bring more rigor and concentration to tasks such as data analysis.
Biographical Sketch: Paul Patrone is a staff scientist in the Applied and Computational Mathematics division (ACMD) of the Information Technology Laboratory (ITL) at the National Institute of Standards and Technology (NIST). He received a B.A. from St. John's College in Annapolis, as well as an M.S. in Applied Mathematics and Ph.D. in physics from the University of Maryland, College Park. Current research interests include uncertainty quantification, multi-scale modeling, metrology for biological systems, and asymptotics.