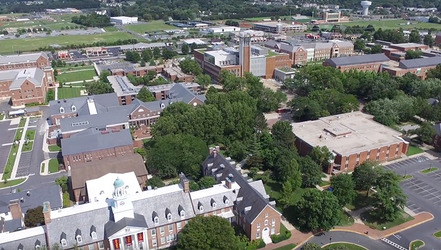 The Fall 2021 Meeting of the MD-DC-VA section of the MAA was be held at Salisbury University on November 5–6, 2021.

On Friday from 4 to 6 pm, Jessica Kelly of Christopher Newport University ran a workshop on Creatively using our campuses: using everyday places and spaces to inspire mathematical problem formulation, and Dan Kalman, Professor Emeritus from American University, gave the banquet address, Minute Math.

The Saturday morning address, Optimizing Uncertainty of Information in Decision Making via the LRM Method, was given by Dawn Lott of Delaware State University, and the Saturday afternoon address, Linear Algebra and its Amazing Applications, was given by Minah Oh of James Madison University.
---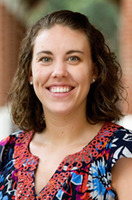 Jessica Kelly (on behalf of MD-DC-VA COMMIT)
Christopher Newport University
Friday workshop: Creatively using our campuses: using everyday places and spaces to inspire mathematical problem formulation
Abstract: How many of our students really believe the adage "mathematics is everywhere"? In this workshop, we will focus on how to get our students out of the classroom to explore the places and spaces in their lives where mathematics may be found. Imagine students taking their mathematics knowledge beyond our classroom walls, exploring, measuring, and photographing their world while formulating their own word problems. During this interactive workshop, we will see examples of and brainstorm ways that our individual campuses can be used as the setting for mathematical inquiry. Additionally, we will discuss logistics—what types of courses and topics lend themselves to this type of exploration; how to provide students with clear instructions and expectations, while still allowing students to have creative ownership; how to guide students through the problem formulation process, and diverse ways to have students write and present their projects.
Biographical Sketch: Jessica Stewart Kelly is an associate professor of mathematics at Christopher Newport University. She earned her B.S. in Mathematics from Elon University in 2009 and Ph.D. from Baylor University in 2014. Her research is focused on differential equations and functional analysis, but she also enjoys working with undergraduate students in many other areas of mathematics. Jessica enjoys thinking creatively and learning about new and innovative ways to engage her students in the classroom. Outside of the classroom, she likes cooking, bike riding, and attending CNU sporting events with her husband James, who is also a math professor at CNU.
About MD-DC-VA COMMIT: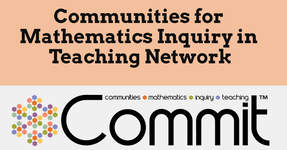 The MD-DC-VA COMMIT was formed in early 2016 (the group was originally called the MD-DC-VA IBL Consortium) as a network of college math instructors with a common interest in teaching and learning using inquiry. We recognize that teaching with inquiry can look very different in different contexts, and view our role as supporting instructors in utilizing the version that works for them and their students. Names that have been used for teaching with inquiry include: ambitious teaching, project-based learning, complex instruction, inquiry-oriented learning, discovery learning, inquiry-based learning, and student-centered teaching. We welcome members who are new to teaching with inquiry as well as those who are more experienced. Please join us! See the MD-DC-VA COMMIT webpage and the COMMIT Network webpage for more.
---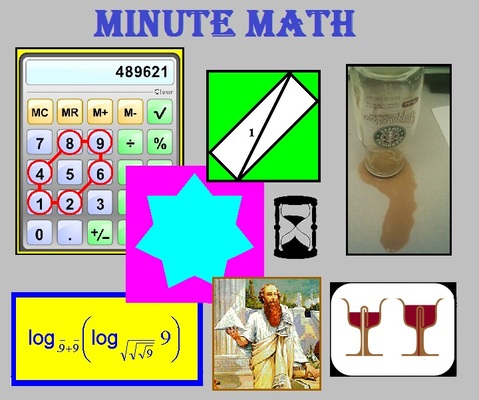 Dan Kalman
American University
Banquet Address: Minute Math
Abstract: In this talk I will present an assortment of favorite mathematical morsels: short and simple, delightful to the tastebuds, and like Bud Brown's biscuits, easy to digest. Some sample topics:
A universal solution of the four 9's puzzle
Getting an angle on a regular heptagram
Fraction addition made difficult
Keypad symmetric path numbers
Beholden to Bhaskara: addition identities for sine and cosine
The ghost of Pythagoras discourages Starbucks gluttony
Attendees who wish to take part in some audience participation activities should bring a scientific calculator or equivalent app to this presentation.
Biographical Sketch: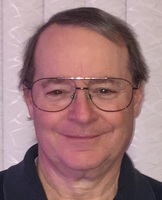 Dan Kalman is Professor Emeritus of Mathematics at American University, Washington, DC. He has been an invited speaker at numerous national and regional mathematics conferences, and his mathematical writing has been recognized with multiple MAA awards. His book, "Uncommon Mathematical Excursions: Polynomia and Related Realms," received the MAA's Beckenbach Book Prize in 2012. Kalman's MAA textbook Elementary Mathematical Models (1997) appeared in a new revised edition in August 2019, with co-authors Sacha Forgoston and Albert Goetz. Kalman has been an active participant in our MAA section, frequently presenting contributed papers at section meetings, and serving as webmaster, program chair, and governor. He remains mathematically engaged in retirement, writing papers and participating in conferences among other activities. As documented in an official publication of the MAA, his propensity for producing puns has been grossly exaggerated.
---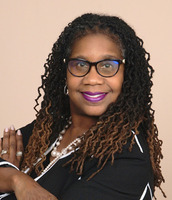 Dawn A. Lott
Delaware State University
Saturday Morning Address: Optimizing Uncertainty of Information in Decision Making via the LRM Method
Abstract: The importance of decision making cannot be overstated. Problems with decision-making exist in many fields such as mathematics, the sciences, business, agriculture, as well as in the military. Numerous challenges are present when information is provided to the decision-maker throughout the decision-making process. There are several sources of data needed and utilized in this process and decision-makers rely on the status of these sources when making a decision. In many cases, the challenges include the dependence and inter-dependence of sources/devices and the uncertainty of information (UoI) obtained from these sources. Any uncertainty of information significantly affects the decision-making process and expressing this concept to humans can highlight the underlying reasons for uncertainty in making decisions. In this work, a novel method called the LRM (Lott, Raglin & Metu) Method is formally introduced. The LRM method transforms the UoI concept into a linear optimization problem that is maximized using tools of operations research. The results yield the maximum value of uncertainty due to several sources of uncertainty and their relationship defined by a set of taxonomies selected as important to humans in support of decision making.
Biographical Sketch: Dr. Dawn A. Lott is a Professor of Applied Mathematics at Delaware State University in Dover, Delaware. She earned a Ph.D. in Engineering Sciences and Applied Mathematics at Northwestern University in Evanston, Illinois in 1994. Her major research interest is the numerical and analytical study of solutions of nonlinear partial differential equations that model physical phenomena in solid and fluid mechanics, biomechanics and physiology. She has published over 20 peer-reviewed articles and presented her work nationally and internationally. Dr. Lott's service includes but is not limited to national, university, college and departmental committees, peer reviewed journals, grant review panels, two special lectures, and a plethora of community service activities. Internationally, Dr. Lott held the position of Visiting Assistant Professor at the Changchun University of Science and Technology in Changchun, China from May to July 2016.
---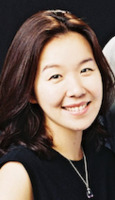 Minah Oh
James Madison University
Saturday Afternoon Address:Linear Algebra and its Amazing Applications
Abstract: Linear algebra is one of the first upper-level math courses that we take. Whether it happens in this class or later down the road, all mathematicians realize the beauty and significance of linear algebra. In this talk, I will talk about my favorite topic in linear algebra: the Singular Value Decomposition (SVD). The applications of SVD are almost like magic. For example, SVD can be used to remove the background of a video from a security camera (capturing only the important objects, the moving objects). We will also investigate other fascinating topics in linear algebra that have many cool applications.
Biographical Sketch: Minah Oh is an Associate Professor of Mathematics at James Madison University. She received her PhD from University of Florida in 2010. She did her undergraduate studies at Yonsei University in Seoul, Korea and also spent a year at St. Olaf College as an exchange student during this time. She has a passion for involving undergraduate students in research projects as well as providing quality education to them. Her research in computational mathematics is currently supported by the National Science Foundation. She is the past chair of the MAA MD-DC-VA and is very excited to see everyone again in-person at the upcoming meeting!