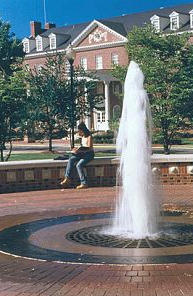 The Spring 2010 meeting of the section was held on April 16-17, 2010 at Virginia State University.
The Friday afternoon workshop featured Using Lurch in the classroom: A word processor that checks your mathematical reasoning, given by Nathan Carter from Bentley University. Michael Starbird from the University of Texas gave the Friday evening banquet address, Geometric Gems.
On Saturday, we had two invited addresses. Ravi Vakil from Stanford University presented The Mathematics of Doodling and Rebecca Goldin from George Mason University presented Spinning Heads and Spinning News: the use and abuse of statistics in the media.
We also had our annual Undergraduate Student Conference, featuring student paper and poster sessions and a Jeopardy competition hosted by Bud Brown of Virginia Tech.
Invited Addresses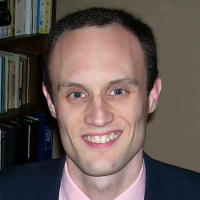 Nathan Carter
Bentley University
Workshop: Using Lurch in the classroom: A word processor that checks your mathematical reasoning
Abstract: If word processors can check your spelling and grammar, why can't they check your math? Although building such a word processor is a tall order, that's exactly the goal of the Lurch project. Lurch is free and open source software whose development began in 2008. It is supported by the National Science Foundation (DUE #0736644) and available at http://lurch.sourceforge.net.
This workshop will show the current state of the software, and what you can do with it in several common mathematics courses, from formal logic to basic algebra. We will use several of the math topics that come built into Lurch, but another important goal of the project is to make it easy for mathematicians to add new math topics to Lurch without any computer programming required. Although that goal is still only partially realized, it is enough to experiment with and we will spend some time doing so in the workshop.
Biographical Sketch: Nathan Carter uses computer science to advance mathematics. He studied both subjects at the University of Scranton and at Indiana University, earning a Ph.D. in mathematical logic in 2004. Besides work in logic, he has written a book on group theory visualization, and dabbled in social network analysis. His open source mathematics software, including packages for group theory visualization, games in formal logic, and a general validation environment for mathematical reasoning, is available at http://www.platosheaven.com.
---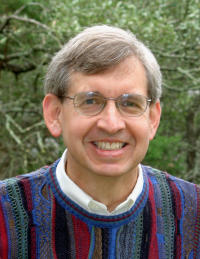 Michael Starbird
University of Texas
Banquet Address: Geometric Gems
Abstract: Plain plane (and solid) geometry contains some of the most beautiful proofs ever --- some dating from ancient times and some created by living mathematicians. This talk will include some of my favorites, and the audience can decide which ones to see. Choices include the Dandelin Sphere argument that a plane intersects a cone in an ellipse; a method for computing areas under curves such as the tractrix developed by a living mathematician, Momikan Mnatsakanian; a modern proof by John Conway (refined by me) of Morley's Miracle; Archimedes' use of a lever to deduce the formula for the volume of a sphere; and many more. Geometry provides many treats!
Biographical Sketch: Michael Starbird is a University Distinguished Teaching Professor at The University of Texas at Austin. Since receiving his Ph.D. in mathematics, he has been in the Department of Mathematics of UT except for leaves including ones to the Institute for Advanced Study in Princeton and the Jet Propulsion Laboratory in Pasadena. He has received more than a dozen teaching awards including the Mathematical Association of America's 2007 national Haimo teaching award. His books, Teaching Company courses in the Great Courses Series, and invited lectures bring the joy of thinking to tens of thousands of people each year.
---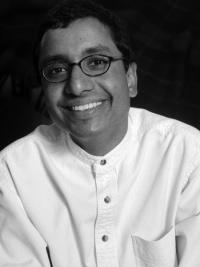 Ravi Vakil
Stanford University
Invited Address: The Mathematics of Doodling
Abstract: Doodling has many mathematical aspects: patterns, shapes, numbers, and more. Not surprisingly, there is often some sophisticated and fun mathematics buried inside common doodles. I'll begin by doodling, and see where it takes us.
Biographical Sketch: Ravi Vakil is a Professor of Mathematics and the David Huntington Faculty Scholar at Stanford University. He was born in Toronto, Canada, and studied at the University of Toronto, where he was a four-time winner of the Putnam competition ("Putnam Fellow"). He received his Ph.D. from Harvard in 1997, and taught at Princeton and MIT before moving to Stanford in 2001. He is an algebraic geometer, and his work involves many other parts of mathematics, including topology, string theory, applied mathematics, combinatorics, number theory, and more. His awards include the Alfred P. Sloan Research Fellowship, the National Science Foundation CAREER Award, the American Mathematical Society Centennial Fellowship, and the Presidential Early Career Award for Scientists and Engineers. He is the Robert K. Packard University Fellow in Undergraduate Education, and has won the Dean's Award for Distinguished Teaching. He works extensively with talented younger mathematicians at all levels, from high school (through math circles, camps, and olympiads), through recent Ph.D.'s.
---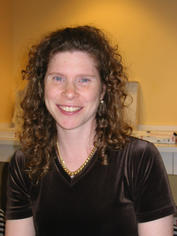 Rebecca Goldin
George Mason University
Invited Address: Spinning Heads and Spinning News: the use and abuse of statistics in the media
Abstract: News increasingly depends on a careful dissection of numbers. Statistics are everywhere, from how many people are not covered by health insurance to whether Vitamin E is good for you or not. Yet for being so prevalent, statistics are badly understood by the general public.
In this talk, I'll illustrate how the press often misuses statistics with examples from recent coverage. Since news sources are the main avenue by which the public understands many public health issues, these misguided representations of science can actually shape public policy, legislation, and individual choices. We will see why it is so important that media writers understand basic concepts from statistics, epidemiology and the scientific method.
I will also show how powerful the work can be when the press goes beyond politics and morality to get the science right.
These examples come from my experience as the research director for Statistical Assessment Service (STATS), a nonprofit media education and watchdog group affiliated with George Mason University, where I am a professor of mathematics as well. STATS takes critical aim at the poor use of statistics to justify false claims or to back-up ideological agendas, while serving as a resource for journalists and producers who want to engage in high-level responsible reporting that takes into account what the science says, what it doesn't, and what it can't.
Biographical Sketch: Rebecca Goldin received her PhD from MIT in 1999 under the guidance of Victor Guillemin. She then went to the University of Maryland with a National Science Foundation Postdoctoral Fellowship before joining the faculty at George Mason University, where she is currently an associate professor of mathematics. Goldin's mathematical research centers on questions in symplectic geometry, group actions on manifolds, and equivariant cohomology and K-theory.
In addition to her mathematical work, Goldin is the Director of Research at STATS, a nonprofit affiliate of George Mason which aims to educate the public and journalists about the responsible use of statistics in reporting. She hopes her efforts to promote public numeracy and quantitative savvy lead to better living. She is also a member of the council of the American Mathematical Society, where she serves on the Science Policy Committee.
Goldin has had numerous grants from the National Science Foundation to support her work, In 2007, she became the first recipient of the Ruth I. Michler Award. Goldin has given talks about her work throughout Europe and in Asia, as well as across the United States.