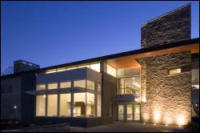 The Fall 2009 meeting of the section was held on November 13-14, 2009 at Goucher College.
The Friday afternoon workshop, Indoor Lessons from Outdoor Education, was given by Carla D. Martin from James Madison University. Tim Chartier from Davidson College gave the Friday evening banquet address Putting a Spring in Yoda's Step.
On Saturday, we had two invited addresses. Dan Kalman from American University talked about Provincial Polynomia: Uncommon Excursions for the Seasoned Visitor and Annalisa Crannell from Franklin & Marshall College presented Math and Art: The Good, the Bad, and the Pretty.

Invited Addresses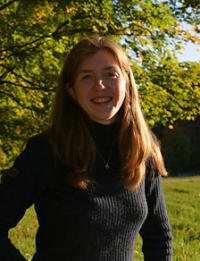 Carla D. Martin
James Madison University
Workshop: Indoor Lessons from Outdoor Education
Abstract: How do you get a student who is scared of heights to climb a high cliff? How do you get a student scared of the water to get in a kayak? How do you get a student who is scared of math to try their very best? How to do you engage all students to learn and gain the confidence to do math? In this workshop we will answer these questions within the realm of an outdoor education model. The Maslow pyramid is a basic model of learning in outdoor education, especially when teaching adventure sports. In this workshop, participants will work through the basics of how to create an environment in the classroom that maximizes learning and participation by seeing how to adapt the Maslow pyramid to mathematics in the classroom. Participants will partake in activities and exercises, some of which will relate directly to how students learn mathematics and some relate to how to foster such a learning environment.
Biographical Sketch: Carla D. Martin received her BS in Mathematics from Virginia Tech and her PhD in Applied Mathematics from Cornell University in 2005. She has been on the faculty at James Madison University since 2006, where she has taken a strong interest in inspiring undergraduate research from classroom activities. In addition to teaching mathematics, Dr. Martin taught outdoor rock climbing for several years and incorporates teaching techniques for adventure sports into her classes on a regular basis. Outside of mathematics, she is a violinist, rock climber, ice climber, skier, want-to-be triathlete, and enjoys raising a first grader, a toddler, and a new baby.
---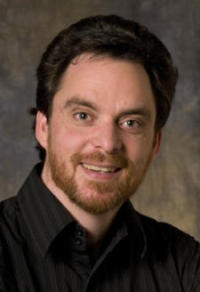 Tim Chartier
Davidson College
Banquet Address: Putting a Spring in Yoda's Step
Abstract: When the character Yoda first appeared on the silver screen, his movements were due to the efforts of famed muppeteer Frank Oz. In Star Wars Episode II: Attack of the Clones, Yoda returned to the movies but this time the character was not a puppet but a digital image within a computer. This talk will discuss the role, or more aptly the force, of mathematics behind a few aspects of movie special effects. Armed with differential equations, animators can create a believable flow to Yoda's robe or a convincing digital stunt person.
Biographical Sketch: Tim Chartier is an Associate Professor of Mathematics at Davidson College. He received both a B.S. degree in applied mathematics and a M.S. degree in computational mathematics from Western Michigan University. After doctoral work in applied mathematics at the University of Colorado at Boulder and a postdoctoral position at the University of Washington, he arrived at Davidson College in 2003. Tim is a recipient of the Henry L. Alder Award for Distinguished Teaching by a Beginning College or University Mathematics Faculty Member from the Mathematical Association of America. As a researcher, Tim has worked with both Lawrence Livermore and Los Alamos National Laboratories on the development and analysis of computational methods targeted to increase efficiency and robustness of numerical simulation on the lab's supercomputers, which are among the fastest in the world. Tim's research with and beyond the labs was recognized with an Alfred P. Sloan Research Fellowship.
---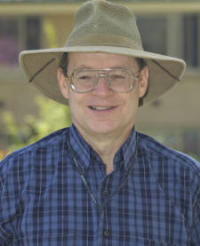 Dan Kalman
American University
Invited Address: Provincial Polynomia: Uncommon Excursions for the Seasoned Visitor
Abstract: This talk is for long time friends of Polynomia, who have wandered its pathways many times. I will guide the audience to some out of the way destinations that are easily accessible from the most well traveled and familiar thoroughfares of the realm. Such destinations show that Polynomia still has much to surprise, delight, and intrigue even the most seasoned visitors. The itinerary includes Horner evaluation, Lill's method, the curly-root function, and Marden's Theorem.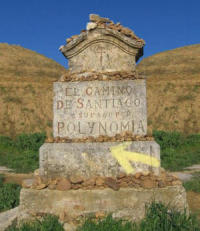 Biographical Sketch: Dan Kalman has been writing about and teaching mathematics for 30 years. A graduate of Harvey Mudd College (BS, 1974) and the University of Wisconsin (PhD, 1980) he is a Professor of Mathematics at American University, Washington, DC. He previously held faculty positions at the University of Wisconsin, Green Bay, and Augustana College, Sioux Falls, among other institutions, and worked for several years as an applied mathematician at the Aerospace Corporation. He also served for one year as an Associate Executive Director of the MAA.
Kalman has been an invited speaker at numerous national and regional mathematics conferences. His mathematical writing has been recognized with multiple MAA awards: Allendoerfer Awards in 1998 and 2002, Polya Awards in 1994 and 2002, an Evans Award in 1997, and a Ford award in 2009. He is the author of two books published by the MAA. Kalman has served on the Editorial Boards for several MAA publications, including Mathematics Magazine, FOCUS, Math Horizons, and the Spectrum and Classroom Resource Materials book series.
---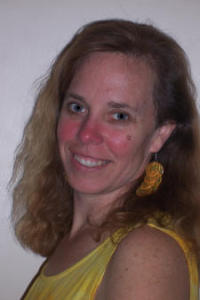 Annalisa Crannell
Franklin & Marshall College
Invited Address: Math and Art: The Good, the Bad, and the Pretty
Abstract: Back by popular demand! Dust off those old similar triangles, and get ready to put them to new use in looking at art! We're going to explore the mathematics behind perspective paintings---a mathematics that starts off with simple rules, and yet leads into really lovely, really tricky mathematical puzzles. Why do artists use vanishing points? What's the difference between 1-point and 3-point perspective? What's the difference between a perspective artist and a camera? We'll look at all of these questions, and more.
Biographical Sketch: Annalisa Crannell is a Professor of Mathematics at Franklin & Marshall College and Governor of the MAA-EPADEL section. Her primary research is in topological dynamical systems (also known as "Chaos Theory"), but she also is active in developing materials for courses on Mathematics and Art. She has worked extensively with students and other teachers on writing in mathematics, and with recent doctorates on employment in mathematics. She especially enjoys talking to non-mathematicians who haven't (yet) learned where the most beautiful aspects of the subject lie.