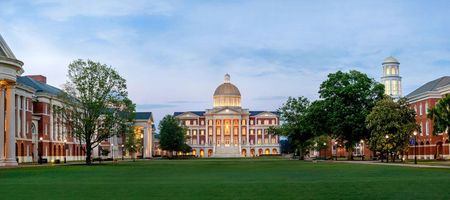 The Fall 2017 Meeting of the MD-DC-VA section of the MAA was held at Christopher Newport University on November 17-18, 2017.

On Friday, Elizabeth Burroughs of Montana State University ran a workshop entitled The MAA's Instructional Practices Guide: Making Use of a New Resource, and David Kung of St. Mary's College gave the banquet address, The Power of Mathematics Teaching in an Age of Alternative Facts.

The Saturday morning address, The Geometry of Cubes, was given by Francis Su of Harvey Mudd College, and the Saturday afternoon address, Revisiting What Euler and the Bernoullis Knew About Convergent Infinite Series, was given by James Sellers of Penn State.
---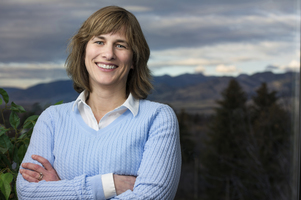 Elizabeth Burroughs
Montana State University
Friday workshop: The MAA's Instructional Practices Guide: Making Use of a New Resource
Abstract: The MAA Instructional Practices Guide is a companion guide to the 2015 CUPM Guide to Undergraduate Programs in the Mathematical Sciences. The IP Guide focuses on three core practices: Classroom Practices, Assessment Practices, and Course Design Practices. The guide is in draft form, preparing for release in 2018. This workshop will provide an overview of the contents of the guide and an opportunity to examine some of its recommendations in depth.
Biographical Sketch: Elizabeth Burroughs is Department Head and Professor in the Department of Mathematical Sciences at Montana State University in Bozeman, Montana. A 2014-15 Fulbright Scholar, she has devoted the past decade to research in K-12 mathematics education. She serves on the Mathematical Association of America's Congress as the Representative for Teacher Education and is a lead writer for the MAA's forthcoming Instructional Practices Guide. Her current research focuses on the creation and use of materials for teacher preparation in undergraduate mathematics courses, as part of the NSF-funded META Math project. Before earning her Ph.D. in Mathematics from the University of New Mexico, Beth was a high school mathematics teacher in Atlanta, Georgia.
---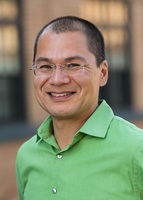 David Kung
St. Mary's College of Maryland
Banquet Address:The Power of Mathematics Teaching in an Age of Alternative Facts
Abstract: Most citizens spend years in our mathematics classes before they ever cast a vote. Are we preparing them to be responsible, informed participants in a thriving democracy? What mathematics is required to understand current events, critically examine issues of social and economic justice, and properly evaluate public policy proposals? What can educators who teach mathematics do to fight back against the rise of alternative facts? We will discuss example problems, student projects, and pedagogical choices that push us in the direction of a more just world.
Biographical Sketch: Dave Kung's varied interests are a perfect match for a liberal arts institution like St. Mary's College of Maryland. In addition to teaching mathematics, using his doctorate from the University of Wisconsin–Madison, he plays violin with students and in the local community orchestra, runs with the cross country team, and marches alongside campus activists. He has authored a variety of articles on topics in harmonic analysis and mathematics education, and is the recipient of numerous awards including the 2006 Teaching Award from the MD/VA/DC section of the MAA. His passion for leveling the playing field for women and minorities in STEM fields has led to the creation of an Emerging Scholars Program, an REU, and a math circle. Two Great Courses lecture series, on math/music and mind-bending paradoxes, have engaged audiences around the world. He serves as director of MAA Project NExT, a professional development program for new faculty in the mathematical sciences
---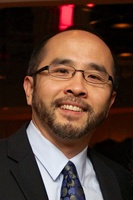 Francis Su
Harvey Mudd College
Saturday Morning Address:The Geometry of Cubes
Abstract: Cubes are one of the simplest geometric objects. Or are they? I will ask some basic questions that show how cubes are connected to many other mathematical ideas. Some are recent discoveries by undergraduates.
Biographical Sketch: Francis Edward Su is the Benediktsson-Karwa Professor of Mathematics at Harvey Mudd College, and past president of the Mathematical Association of America. During Fall 2017 he is Chern Professor at MSRI where he is co-directing a program on geometric and topological combinatorics. He has co-authored numerous papers with undergraduates. He also has a passion for teaching and popularizing mathematics. From the Mathematical Association of America, he received the 2001 Hasse Prize for expository writing, and the 2004 Alder Award and the 2013 Haimo Award for distinguished teaching. He authors the popular Math Fun Facts website and is creator of "MathFeed," the math news app. His hobbies include songwriting, gardening, photography, and theology. Just like mathematics, these are modes of creative expression that blend structure and freedom, truth and beauty, reflection and action.
---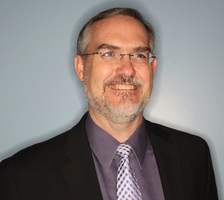 James Sellers
Penn State University
Saturday Afternoon Address:Revisiting What Euler and the Bernoullis Knew About Convergent Infinite Series
Abstract: All too often in first-year calculus classes, conversations about infinite series stop with discussions about convergence or divergence. Such interactions are, unfortunately, not often illuminating or intriguing. Interestingly enough, Jacob and Johann Bernoulli and Leonhard Euler (and their contemporaries in the early 18th century) knew quite a bit about how to find the *exact* values of numerous families of convergent infinite series. In this talk, I will show you two sets of *exact* results in this vein. The talk will be accessible to anyone interested in mathematics, so bring a friend!
Biographical Sketch: James Sellers received his Ph.D. from Penn State University in 1992. After receiving his PhD, he taught at Cedarville University in Ohio for nine years before returning to his alma mater in 2001 to serve as a faculty member and the director of the undergraduate program in mathematics. In 2008, James served as a Visiting Fellow of the Isaac Newton Institute in Cambridge, and in 2012 he was privileged to be a Fulbright scholar, teaching and completing research at the Johannes Kepler University and the Research Institute for Symbolic Computation in Linz, Austria. In May 2013, he delivered a series of lectures at the University of the Witwatersrand while serving as a visitor to The John Knopfmacher Centre for Applicable Analysis and Number Theory. Currently, James has over 95 papers listed in Mathematical Reviews, and he has won numerous awards from his department at Penn State and his section of the Mathematical Association of America for both his teaching and his service to the mathematical community. In February 2018, James will turn his attention to a new and very exciting opportunity – serving as the Secretary of the MAA!