Welcome to the Rocky Mountain Section of the MAA
---
---
NEW SECTION WEBSITE NOW AVAILABLE
We are pleased to announce that our section has a new website, available at http://www.rockymountain.maa.org/. The previous website (that you are reading right now) will soon be deactivated, so please update your bookmarks now.
We are working to bring as much content from the previous site to its new home, but this will take some time. If you have any specific request, or suggestions for the new site, please contact Oscar Levin, the section's website editor.
---
April 2021 Section Meeting is Going Virtual
The first ever Virtual Rocky Mountain Section Meeting will be held on Friday, 4/16 and Saturday, 4/17. Avoid the long drives, the spring snow storms, the hard hotel bed, and bask in all the great mathematics and camaraderie our community can offer to your screen!
Meeting details are available on the section's new website.
---
Section Meeting Discount on MAA and AMS Books available March 1 - May 31, 2021
Recognizing the high-quality of the mathematics titles and textbooks developed and edited by the Mathematical Association of America, books from MAA Press are now published and distributed as an imprint of the AMS Book Program.
This allows MAA members and meeting participants to receive 40% off of list price on select titles from both the MAA Press and AMS book collections.
Orders placed by AMS members also receive free standard ground shipping in the US (7-10 business days). Standard ground shipping rates apply to all other orders: $4.75 for first item, $1.25 for each additional item.
See the full list of Titles on Sale for details, or visit the AMS Bookstore. Note that no discount code is needed for this sale.
---
Spring 2021 Section Newsletter now available
You can now download the Spring 2021 Section Newsletter as a pdf.
---
Call for Nominations
The nominating committee is seeking nominations for the position of Chairperson Elect for our section. This leadership position is vital to the organization and operation of the MAA Rocky Mountain Section. Nominations can be sent to Nathaniel Miller. Self-nominations are encouraged.
The Chairperson Elect serves one year as Chairperson Elect, two years as Chairperson of the section, and one year as Past Chairperson. In the first and fourth year the position includes the role of chairing our teaching awards committee and also being chair of the section activity grant award committee. As chair, the person elected would lead the executive committee and preside over all business meetings for the section. The chair is also responsible with appointing committee members to the standing committees.
Details of the duties for all three positions are described on page 1 of the Section Procedures Handbook.
---
Section Member Recieves 2021 Chauvenet Prize
Congratulations to Travis Kowalski of South Dakota School of Mines and Technology, recipient of the 2021 Chauvenet Prize, recognizing an outstanding expository article on a mathematical topic, for The Sine of a Single Degree, The College Mathematics Journal 47 (2016).
---
Change in the Early Career Teaching Award

The criteria for the ECTA has been modified to include faculty members that have completed a master's instead of restricting access for this section award to only members who hold a doctorate. The Henry Alder Award (the national award) requires a PhD so ECTA continues to be distinct from the national award in cases where our awardee does not have a PhD. The new eligibility requirements are (with the changes in italics):
To be eligible the candidate must:
For any questions, contact the Early Career Award Selection Committee

---
2020 Early Career Teaching Award Winner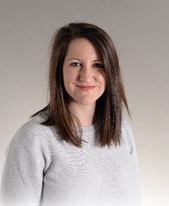 The Rocky Mountain Section of the MAA is very pleased to announce that the 2020 recipient of the Early Career Teaching Award is Dr. Molly Moran, of Colorado College.
Dr. Moran's nomination truly demonstrates that she is an outstanding and dedicated teacher. By all accounts, she shines in the classroom, finding innovative ways to help students learn. Along with her deep subject knowledge and her thoughtful approach to the art of teaching, students and peers report that Dr. Moran displays a passion for her subject and a profound commitment to inclusivity in mathematics. Dr. Moran also has an impressive record of mentoring undergraduates in research: her students have presented at venues such as the Joint Meetings in Mathematics, and they describe this experience as "eye-opening" and "life- changing." (Some of these students have since gone on to graduate study in mathematics.) It was a pleasure for the committee to hear about the wonderful work she is doing.
We congratulate Dr. Moran on her exemplary service to her students, her institution, her section, and her discipline. We know that we will continue to see great things from her in the years to come.
This award includes a personalized plaque, and a check in the amount of 100⋅ϵ dollars (rounded to the nearest cent).
Are you interested in nominating a colleague for the ECTA? Follow these links to the nomination guidelines and nomination forms.
---
Nominations open for 2021 B.W. Jones Distinguished Teaching Award

In 2020, the Rocky Mountain Section did not receive any nominations for the Burton W. Jones Award, so no award was granted. Nominations are still open for 2021. Follow this link to learn more about the award, and go here for details on what is required, and for links to the forms.
---
2021 Election of Section Chair

Our spring election was delayed until September due to the coronavirus. Congratulations to Mona Mocanasu, who was re-elected as Secretary/Treasurer, and to Ken Monks, who was elected vice-chair. Thanks to everyone who voted!
The Section Nominating Committee is now soliciting nominations for the important position of section chair for an election to be held in late spring 2021 (two-year term, usually this office is filled by the preceding year's Chairperson-Elect). Nominations can be sent to Nathaniel Miller, nominating committee chair. Self-nominations are encouraged.
Duties of the Chair include:
Provide leadership for Section; much of the section business can be conducted by phone or e-mail.
Receive and answer mail from national MAA.
Contribute a Chairperson's report for each newsletter.
Arrange and preside at all Executive Committee Meetings. In recent years, the only in-person Executive Committee Meeting is held on the Thursday evening preceding Annual Spring meeting.
Preside at all section Business Meetings. Traditionally, the section business meeting has been the first event on Saturday of the annual spring section meeting.
Represent the Section at the Section Officers' Meeting held in conjunction with MathFest and the Joint Mathematics Meetings, or designate a replacement. The Section receives $250 from national, if it had an official representative (other than the Section Representative of the MAA Congress) at the MathFestSection Officers; Meeting in the previous year, to be used as partial travel reimbursement to its official representative. (See the Expense Reimbursement Policy on the national MAA website.)
Serves as ex-officio member of all standing committees
Coordinate with Program Chairperson to arrange for invited speaker(s) from national MAA speaker list. See Section Meeting Organization Handbook for details.
In each year during which the Officers of the Section include a Chairperson Elect, appoint a member for a two-year term to the Teaching Award Committee.
Appoint a member (each year) to the Nominating Committee.
Appoint Section NExT Coordinator / Committee; see Section IV of this handbook for appointment dates.
Note: Elected officers of the section must be members of the MAA.
---
Annual Business Meeting (Virtual)


The 2020 Section Business Meeting was held as planned on Saturday, April 18, 2020. Approximately 17 persons attended (virtually). A recording of the meeting is available here.
---
Fall 2020 Newsletter Available


The Rocky Mountain Section Fall 2020 Newsletter is now available in PDF or html formats. Thanks to Pam Peters for putting this together. Please contact George Heine about any formatting issues.
---
2020–2022 Section Chair
Dan Swenson of Black Hills State University in Spearfish, South Dakota, is our new Section Chair, and will serve until the 2022 Section meeting.

A brief biography of Dr. Swenson is available online as part of the Nominating Committee Report in the Spring 2019 Newsletter.
---
2019 Teaching Award Winners
Congratulations to Kenneth Monks, Front Range Community College (Boulder Campus), winner of the Early Career Teaching Award, and to Travis Kowalski, South Dakota School of Mines and Technology, winner of the Burton W. Jones Distinguished Teaching Award.
| | | |
| --- | --- | --- |
| | | |
| Ken Monks | | Travis Kowalski  |
Update !


The Henry L. Alder Award for Distinguished Teaching honors beginning college or university faculty whose teaching has been extraordinarily successful and whose effectiveness in teaching undergraduate mathematics is shown to have influence beyond their own classrooms. National MAA has granted Ken Monks an Alder Award for 2020.
Follow this link to read Dr. Monks' citation.
---
---
Rocky Mountain Section History, Live on the Website
You are invited to check out the collection of Historical Materials on the section website. Materials include Meeting Reports from (almost) all meetings between 1917 and 1998, narrative summaries by David Ballew, and another narrative, with emphasis on Colorado College, by Bill Ramaley.
This is still a work in progress! Those with time, energy, and interest are invited to study these materials and contribute to understanding the history of our section.
---
---
Other Information