Welcome to the Rocky Mountain Section Website
---
---
Spring 2016 Section Meeting &nbsp April 8–9, 2016
Thanks to
Tracii Friedman
,
Shawn Robinson
,
Cathy Bonan-Hamada
,
Ed Hamada
,
Lisa Driskell
, and
Karl Castleton
for hosting an well-attended and informative meeting for the Rocky Mountain and Intermountain Sections, at Colorado Mesa University, April 8–9. There were approximately 177 persons in attendance, with more than 90 contributed talks (including 20 student talks).
---
We heard four plenary talks:
History as Travel Guide and Companion: Mathematical Itineraries to Excite, Educate and Entertain
Janet Heine Barnett, Professor of Mathematics,Colorado State University, Pueblo, 2015 Burton W. Jones Distinguished Teaching Award Winner
The Fractal Geometry of the Mandelbrot Set
Robert L. Devaney, Professor of Mathematics, Boston University Immediate Past-President of the Mathematical Association of America
The History of Mathematics in 300 Stamps
Robin Wilson, Emeritus Professor of Pure Mathematics, Open University, Visiting Professor at Colorado College
Math, DNA, and Precision Medicine
Robert Palais, Associate Professor of Mathematics, Utah Valley University, Research Professor, Pathology at University of Utah
---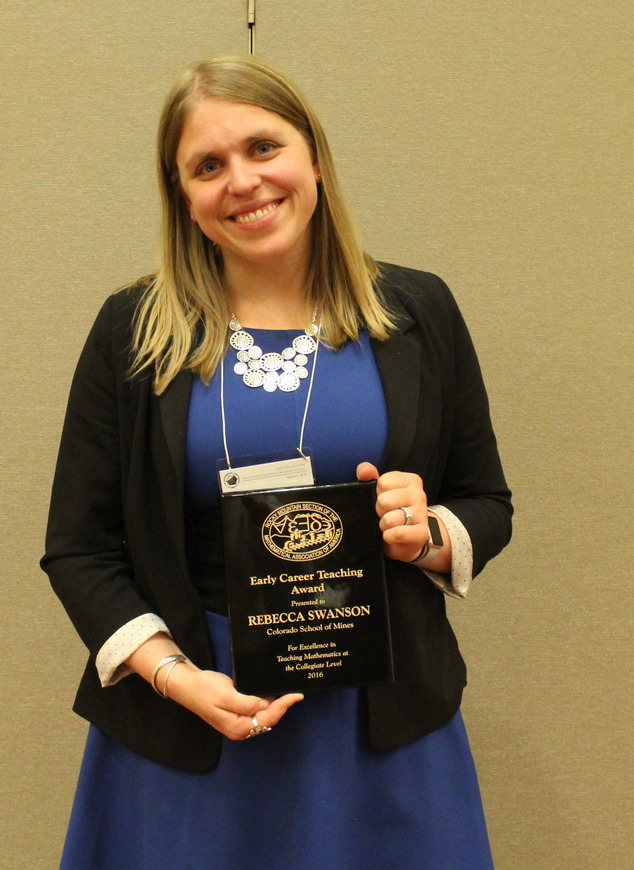 Congratulations to Rebecca Swanson, Colorado School of Mines, the very first recipient of the Section's new Early Career Teaching Award.
Congratulations to Hortensia Soto-Johnson , the twenty-fifth recipient of the Burton W. Jones Distinguished Teaching Award.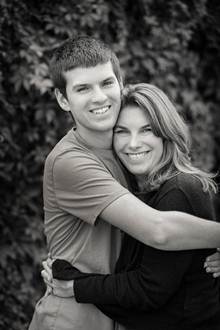 ---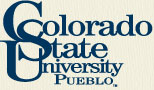 Plan now to the Section's 100th anniversary meeting April 21–22, 2017, at Colorado State University, Pueblo.
---
---
New for 2016: Early Career Teaching Award
The Section has established a new award to recognize outstanding performance by members early in their careers. Visit
here
for complete details and a nomination form.
---
Spring 2016 Newsletter Now Available
The Spring 2016 Newsletter is now available in
HTML
and
PDF
form. Check out the latest news about
member institutions
,
upcoming meetings
, a new
Chair's Report
and
Governor's Report
, a
report
on the 2015 member survey, and more.
---
Rocky Mountain Section History, Live on the Website
You are invited to check out the collection of Historical Materials on the section website. Materials include Meeting Reports from (almost) all meetings between 1917 and 1998, narrative summaries by David Ballew, and another narrative, with emphasis on Colorado College, by Bill Ramaley.
This is still a work in progress! Those with time, energy, and interest are invited to study these materials and contribute to understanding the history of our section.
---
---
Other Information