Welcome to the Rocky Mountain Section of the MAA
---
---
---

---

Section Meeting Discount on MAA Books available
April 17 — April 30, 2017
This year's MAA On-Site Book Sales at Colorado State University—Pueblo features:
A Special 100th Anniversary Meeting Incentive Offer for on-site purchases:

One free book from Section Display Inventory for every $50 purchased

(while supplies last!)

Sale prices of 35% off list price on all print titles in the Section Book Sales Catalog

Nearly 20 new titles, as well as old favorites and classics, on display for your browsing pleasure!
Section Meeting Discount Prices are also available in the online MAA Store (maa-store.hostedbywebstore.com ) between Monday, April 17 and Sunday, April 30.
To receive sale prices on-line, enter the following discount code during checkout:

RMS17
This code is valid ONLY at the online MAA Store (NOT the MAA eBooks Store), and can not be combined with any other discounts or offers. (On-line purchases subject to shipping and handling fees.)
Remember: 10% of all proceeds will go back to the section.
With these great prices and purchase incentives, this is a wonderful way to add to your book collection while benefiting the MAA and your section!
---
Early Registration discount extended through Wedneday, April 12! REGISTER NOW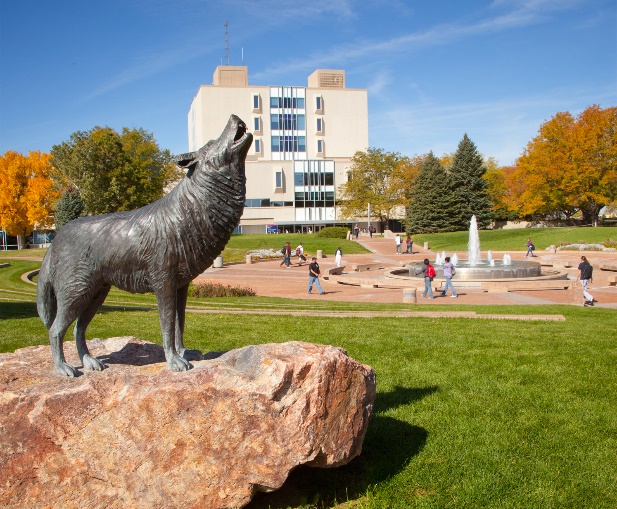 Plan now
to attend the Section's 100
th
anniversary meeting
April 21–22, 2017
, at Colorado State University, Pueblo.
Mark your calendar now for the festivities to take place in Pueblo as the Rocky Mountain Section celebrates its founding in 1917! The The 100th Anniversary meeting will be held April 21–22, 2017, and promises two days of engaging speakers, student activities, book sales, and more.
Plenary Speakers for the meeting will include:
The weekend's agenda will once more include a Friday Pre-Conference Workshop, a Friday evening banquet to be held at Pueblo Community College. Other happenings include a return of Student Jeopardy!, door prizes from generous vendors, and special networking opportunities.
For more information, please see the Meeting Website.
On-line registration and will be available via soon. You may your suggestions for special sessions or panel themes, workshop topics or presenters, and other party ideas to Janet Barnett.
Students: Please join us at the Rocky Mountain Section Meeting in April. Enjoy these great activities!
Free lunch and games session on Friday April 21.

When you arrive at the conference, there is a free student lunch and board games session (pizza for most; allergen friendly food available, especially if you email me with specific allergies). Please come and join us! Please direct student lunch questions to Beth Schaubroeck.

Give a talk!

This conference is a great place to give a talk to fellow students and faculty members. Prepare your talk and sign up to present in a student session! Please direct questions to Beth Schaubroeck.

This is

Jeopardy!

Everyone loved Jeopardy so much last year that we're going to continue it this year! Get together a team of 4-5 students from your school; or sign up to be put on an "inter-school" team. There is a limited number of teams; they will be entered in the competition on a first-come, first-served basis. There is also a limit of 5 students on the inter-school team, so register early! Register by emailing Beth Schaubroeck.




---




---

Spring 2017 Newsletter available






---

We need your help!

The Rocky Mountain Section of the MAA needs you!
We are seeking members to serve as
CHAIR-ELECT
SECRETARY/TREASURER
AWARDS COORDINATOR


Please contact Heidi Keck hkeck@western.edu if you are interested in serving in one of these roles. Descriptions follow.

The Chair-Elect is an elected position voted on during the spring business meeting. The person serves a one year term and then becomes the section Chair for two years and serves as Past-Chair for an additional year for a total of a four year commitment. The first year the person will:

attend all Executive Committee Meetings,
act in place of Chairperson if that officer cannot fulfill his/her position,
serve on Program Committee,
chair the Distinguished Teaching Award Committee.



The Secretary/Treasurer is also an elected position voted on during the spring business meeting. This is a three year term with these duties:

Making all the officers aware of their duties.
Assisting officers in the performance of their duties.
Responsible for Section funds and preparation of reports.
Responsible for preparing and distributing minutes of all Section and
Executive Committee meetings.
Help with call-for-papers and other mailings.
Preparation and distribution of Section Newsletter
Archivist for Section.
Serve on Program Committee
Handle details not assigned to other officers.
Serve as co-signer for bank account once one is past secretary.

Secretary/Treasurer is assisted by the section newsletter editor, the web page editor, the book sales coordinator, and the awards coordinator.





The Awards Coordinator is an appointed position. This person assists with Distinguished Teaching Awards given by the section and will perform these tasks:

serves at the pleasure of and works closely with the secretary/treasurer,
provides up to date information to the section on the nomination process, forms, and deadlines for each award,
is encouraged to actively recruit nominations from section members,
is responsible for gathering the nomination materials and keeping track of eligibility of the nominees (this especially relevant for ECTA),
tracks the nominations that are resubmitted for consideration,
provides all materials to the awards committee along with any evaluation rubrics to aid with evaluation,
is responsible for ordering the trophies and getting the plaques to the next section meeting, and
assists with improving nomination packets submitted for national teaching nominations.

The Awards Coordinator is not a member of the Executive Committee or the Awards Committee. The Awards Committee deliberates and makes a recommendation to the Executive Committee. Once the Executive Committee finalizes awards the Awards Coordinator is informed of the decision.

---

Letter from the Section Chair


Greetings,


I thought I would briefly introduce myself as the new Rocky Mountain Mathematical Association of America Section Chair. I have been a mathematics faculty member and (a mostly willing) administrator for the last 36 years, the last fourteen at the University of Colorado Denver, who has always enjoyed the information and activities offered by the MAA (since being provided a student membership in 1978). I completed a two year rotation at the National Science Foundation (2012-2014) during which time I had an opportunity to visit the MAA National Office and attend several talks at the Carriage House. This also afforded me the chance to work closely with the MAA staff on key projects pertaining to undergraduate mathematics education.

I'd like to encourage you to use this "slow" time of the year to consider looking into and finding out more about several section activities, awards and opportunities that you or some of your fellow departmental colleagues might want to take advantage of… Take stock of your department colleagues, and nominate them for one of the sections' teaching awards:

The section offers two teaching awards:

Also, the section offers a small grant program in order to assist Section members a chance to attain funds for projects in support of Section Mission: Section Activities Grants Program DesignObjective

Finally, for additional information about the section, our meetings, programs and the other items visit the Rocky Mountain MAA Section Website.

Mike Jacobson

---

Haimo award winner in the Rocky Mountain Section!










CSU-Pueblo Mathematics Professor Janet Heine Barnett will receive the 2017 Deborah and Franklin Tepper Haimo Award for Distinguished College or University Teaching of Mathematics by the Mathematical Association of America at the Joint Mathematics Meetings Prize Session, scheduled for Thursday, January 5, 2017, 4:25 pm, in Atlanta, GA.

Some excerpts from Dr. Barnett's citation:


"Janet Heine Barnett is recognized for her outstanding successes in the undergraduate classroom, for her important scholarly and curricular work in the history of mathematics, and for her substantial impact on secondary mathematics education in her native southeastern Colorado. She is known on the Colorado State University-Pueblo campus as a challenging and demanding professor whose classes are in great demand and appreciated by her students. Through her interest in the history of mathematics, Janet has become an international leader in efforts to teach mathematics using primary historical sources …


Additionally, Janet has taken the lead in improving the educational outlook of the residents of southeastern Colorado …


The MAA recognizes the great positive impact of Janet Heine Barnett on mathematics students and teachers at her own institution, in her region, and across the country, and is honored to present her with the Deborah and Franklin Tepper Haimo Award for Distinguished College or University Teaching of Mathematics."

Register for the 2017 Joint Mathematics Meetings if you would like to attend and congratulate Janet in person!



---

---




---

Fall 2016 Newsletter Now Available


The Fall 2016 Newsletter is now available in HTML and PDF format. Check out the latest news about member institutions, upcoming meetings, a report on the 2016 Section Meeting, and more.



---

Rocky Mountain Section History, Live on the Website

You are invited to check out the collection of Historical Materials on the section website. Materials include Meeting Reports from (almost) all meetings between 1917 and 1998, narrative summaries by David Ballew, and another narrative, with emphasis on Colorado College, by Bill Ramaley.

This is still a work in progress! Those with time, energy, and interest are invited to study these materials and contribute to understanding the history of our section.

---

---

Other Information