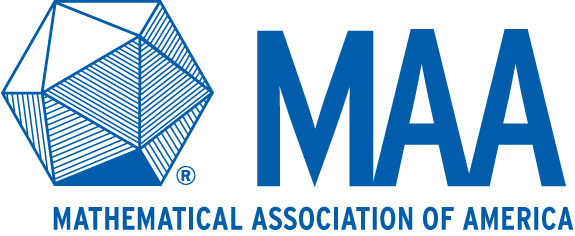 &nbsp&nbsp&nbsp&nbsp&nbsp&nbsp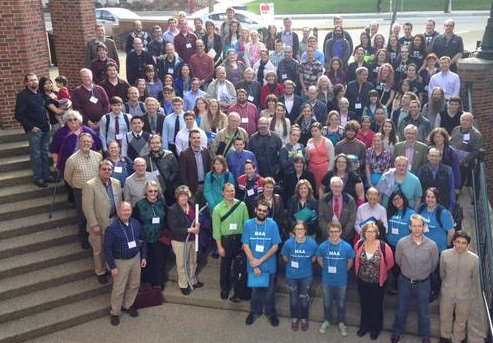 Allegheny Mountain Section
Mathematical Association of America
Serving Western Pennsylvania and West Virginia
---
Welcome to the home page of the Allegheny Mountain Section of the Mathematical Association of America (MAA), serving mathematicians in Western Pennsylvania and West Virginia. Our members have a passionate interest in both mathematics and mathematics education. Our annual meetings include a rich variety of mathematical and social activities of interest to both faculty and students.
---
Announcements
Thank you all for a great Section meeting at Duquesne University (and many thanks to the local hosts at Duquesne University)!!!! At the meeting, four members of the executive committee were elected. Please congratulate Duane Farnsworth of Clarion University for being re-elected as Treasurer, Dan Shifflet for being re-elected as Coordinator of Student programs, Henry Escuadro of Juniata College for being newly elected as Second Vice-Chair, and Kim Jones of Washington and Jefferson College for being newly elected as Newsletter Editor. Also, we had three amazing award recipients for our Section awards: Cheryl Leech of Allegheny College won the Teaching Award, David Prier won the Mentor Award, and Kim Roth won the Service Award. There are so many things to celebrate in our Section. As we move towards the next academic year, please consider nominating one of your colleague's for won of our Section's awards.


In celebration of the centennial, our section historian, John Bukowski, put together an electronic version of our section's history. Please take a few moments to look back through the history of our section. It is amazing to see how our section has grown! Many thanks to John for doing such a fabulous job!!!!
Upcoming Section Meetings
Section Information
Other Items of Possible Interest
---
Go to the homepage for the national MAA


---
Allegheny Mountain Section of the MAA

---
This page is maintained by Rachelle R. Bouchat of Indiana University of Pennsylvania Department of Mathematics.
Last updated April 12, 2017

---
MAA Online Disclaimer