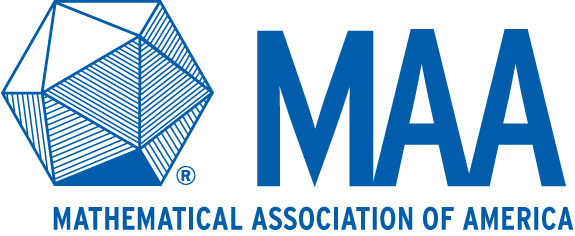 &nbsp&nbsp&nbsp&nbsp&nbsp&nbsp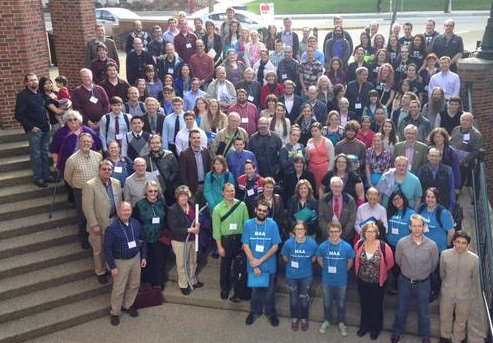 Allegheny Mountain Section
Mathematical Association of America
Serving Western Pennsylvania and West Virginia
---
Welcome to the home page of the Allegheny Mountain Section of the Mathematical Association of America (MAA), serving mathematicians in Western Pennsylvania and West Virginia. Our members have a passionate interest in both mathematics and mathematics education. Our annual meetings include a rich variety of mathematical and social activities of interest to both faculty and students.
---
Announcements
The spring 2017 newsletter is now available. Make sure to check it out, as it has information about the Section Meeting as well as nominations for the Section Awards.



Online registration for the Spring Section Meeting on April 7-8 at Duquesne University is now available. Please go to the meeting website to register for the meeting.



At the Spring 2017 Section Meeting at Duquesne University, the members of the Section will elect four members to the Section's Executive Committee - Second Vice-Chair, Newsletter Editor, Treasurer, and Coordinator of Student Programs. Click here for more information on nominations, including job descriptions for each of the four positions.



It is the time of year where we encourage each of you to tell us how awesome your colleagues are. Please consider doing so by nominating one of your colleagues for one of our Section awards: Teaching Award, Mentor Award, and Service Award. A nomination is simple, just send a short paragraph or two to the chair person of the award committee.



In celebration of the centennial, our section historian, John Bukowski, put together an electronic version of our section's history. Please take a few moments to look back through the history of our section. It is amazing to see how our section has grown! Many thanks to John for doing such a fabulous job!!!!
Upcoming Section Meetings
Section Information
Other Items of Possible Interest
---
Go to the homepage for the national MAA


---
Allegheny Mountain Section of the MAA

---
This page is maintained by Rachelle R. Bouchat of Indiana University of Pennsylvania Department of Mathematics.
Last updated March 10, 2017

---
MAA Online Disclaimer