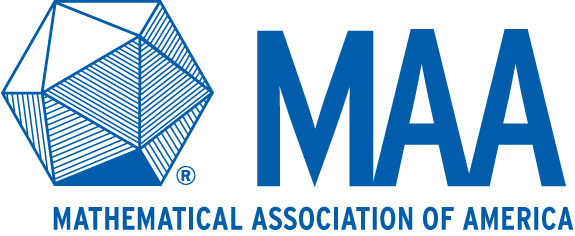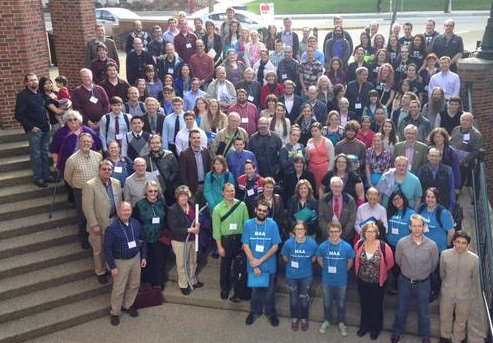 Mathematical Association of America
Allegheny Mountain Section
Serving Western Pennsylvania and West Virginia
`
Section NExT
About Project NExT and your Section NExT:
Project NExT (New Experiences in Teaching) is an MAA professional development program which provides support to those in the beginning stages of an academic career in the mathematical sciences. Participants are given access to resources to help them adjust to institutional expectations with regard to teaching, scholarship, and service. One of the primary strengths of the program is the establishment of a peer support group providing important contacts for beginning faculty.
The Allegheny Mountain Section NExT was established in Spring 2000. Its goals are similar to those of the national program, supporting new faculty in the Section in their teaching, and in integrating into the profession. Other objectives include establishing links between the different types of institutions in the Allegheny Mountain Section. Topics of interest include effective teaching, reform, pedagogy, and professional development, especially achieving tenure, balancing work and life, and securing grants.
Allegheny Mountain Section NExT workshops occur twice annually: at the Spring Section Meeting of the Allegheny Mountain Section of the MAA, and in a special fall workshop (typically in September).
Current coordinators:
Here's what's coming up NExT:
For the Spring 2019 Section NExT meeting, we are trying something new: For many years our Section NExT workshop has taken place in the early afternoon on Friday, preceding the Allegheny Mountain Section Spring Meeting. But for this upcoming April, we have scheduled the Section NExT workshop for Saturday afternoon, April 6 (beginning with lunch at 1:00), following the close of the Spring Meeting, at Shepherd University in Shepherdstown, WV. By scheduling the workshop on Saturday afternoon, we hope to accommodate junior faculty who do not wish to miss or cancel their Friday classes. Our topic and speaker are still to be determined.
Previous Section NExT events:
The Fall 2018 Section NExT workshop was held on September 29 at California University of Pennsylvania. The morning session was a panel discussion on the myriad issues facing faculty at all levels, including dealing with difficult or unusual students situations, academic integrity violations, grade disputes, FERPA and Title IX considerations, mandated reporting, and many other issues all faculty must face sooner or later. The panelists were Jessica Deshler of WVU, Richard Brazier of PSU, and John Zimmerman of W&J.

In the afternoon session, Jessica Deshler introduced participants to the recently published MAA Instructional Practices Guide (to which Dr. Deshler was a contributor), giving an overview of its content and demonstrating various implementations of the various active learning approaches discussed in its pages. See her slides here.

The Spring 2018 Section NExT workshop was held on April 6th at Penn State Erie (The Behrend College), beginning with lunch, and ending just prior to the Allegheny Mountain Section Spring Meeting. Annalissa Crannell of Franklin and Marshall College gave a workshop on Inquiry Based Learning (IBL), giving several strategies for incorporating IBL into existing classes, and showing how different versions of IBL can be used at different course levels, from Calculus I to Abstract Algebra and Analysis. The workshop also included several challenging Projective Geometry exercises for participants.
---
Allegheny Mountain Section of the MAA