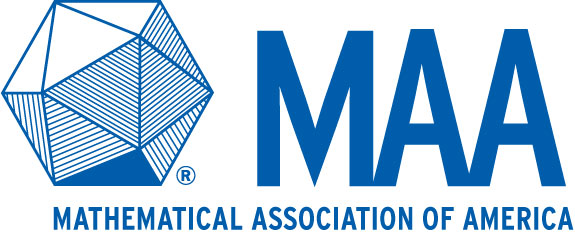 Allegheny Mountain Section
Mathematical Association of America
Spring 2013 Meeting
April 5-6, 2013
Indiana University of Pennsylvania
Indiana, PA
---
---
Local Organizer
Meeting Information
Student Talk Schedule and Abstacts of Student Talks (Friday)
Faculty Talk Schedule and Abstracts of Faculty Talks (Saturday)
Invited Speakers
Talk Title: The Mathematics of Doodling

Abstract: Doodling has many mathematical aspects: patterns, shapes, numbers, and more. Not surprisingly, there is often some sophisticated and fun mathematics buried inside common doodles. I'll begin by doodling, and see where it takes us. It looks like play, but it reflects what mathematics is really about: finding patterns in nature, explaining them, and extending them. By the end, we'll have seen some important notions in geometry, topology, physics, and elsewhere; some fundamental ideas guiding the development of mathematics over the course of the last century; and ongoing work continuing today.
Registration
**Online registration is now closed, but you can still register at the conference.
Parking
Parking on Friday before 5PM: Print the parking pass, and display it on your dashboard. This parking pass is valid for free parking in any non-reserved space on the third and fourth levels of the IUP parking garage (Lot 19 on the campus parking map). The pass is invalid in all other lots and spaces. If the spaces in the garage are full, there is "Pay-by-Space" parking in the lot beside Stright Hall (Lot 39 on the campus parking map), but you must pay for this parking.
Parking after 5PM on Friday and all day Saturday: You may park anywhere on campus, except in handicap spaces and designated reserved spaces. The parking most convenient to the conference will be the IUP parking garage (Lot 19 on the campus parking map), near Stouffer (Lot 11 or Lot 37 on the campus parking map), or near Stright (Lot 38 or 39 on the campus parking map). You do not have to pay for "Pay-by-Space" spots after 5PM on Friday or on Saturday.
Local Information
Campus Map
Hotel Information
Indiana University of Pennsylvania
---
Allegheny Mountain Section of the MAA

---
This page is maintained by Rachelle R. Bouchat of Slippery Rock University Department of Mathematics.
Last updated April 4, 2013

---
MAA Online Disclaimer