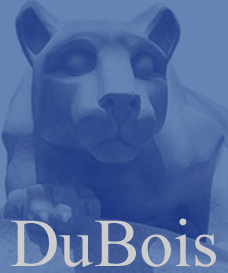 Supporting Assessment in Undergraduate Mathematics (SAUM)
Michael Pearson (MAA) and Tom Rishel (Cornell University)
Back to Spring Meeting Page
---

Description


Assessment of student learning addresses three questions:
What should our students learn?
How well are they learning?
What should we change so that future students will learn more and understand it better?
The SAUM Section Forums include a brief overview of assessment as viewed in the SAUM project, a discussion of some assessment case studies from SAUM and MAA Notes #49, and an opportunity for participants to share their experiences with assessment.
---
Bios
Michael Pearson
MAA Director of Programs and Services, is currently on leave from his faculty position at Mississippi State University, where he served as Associate Department Head and often had to assess the veracity of students complaints against their instructors, university parking regulations, and local law enforcement. He received his Ph.D. in Harmonic Analysis at The University of Texas at Austin in 1989.


Tom Rishel
The first mathematical meeting Tom Rishel ever attended was an Allegheny Mountain Section meeting at Carnegie Mellon University. He was then a graduate student writing his thesis in topology for Professor Jun-Iti Nagata at the University of Pittsburgh. After a stint as a post-doc at Dalhousie University in Canada, Tom moved to Cornell University for a one-year position. Twenty-seven years later, Tom finally left for two years as the Associate Director of the Mathematical Association in Washington, D.C. Now he is back to teaching mathematics for Cornell again, this time at its new Weill Cornell Medical College in the nation of Qatar.