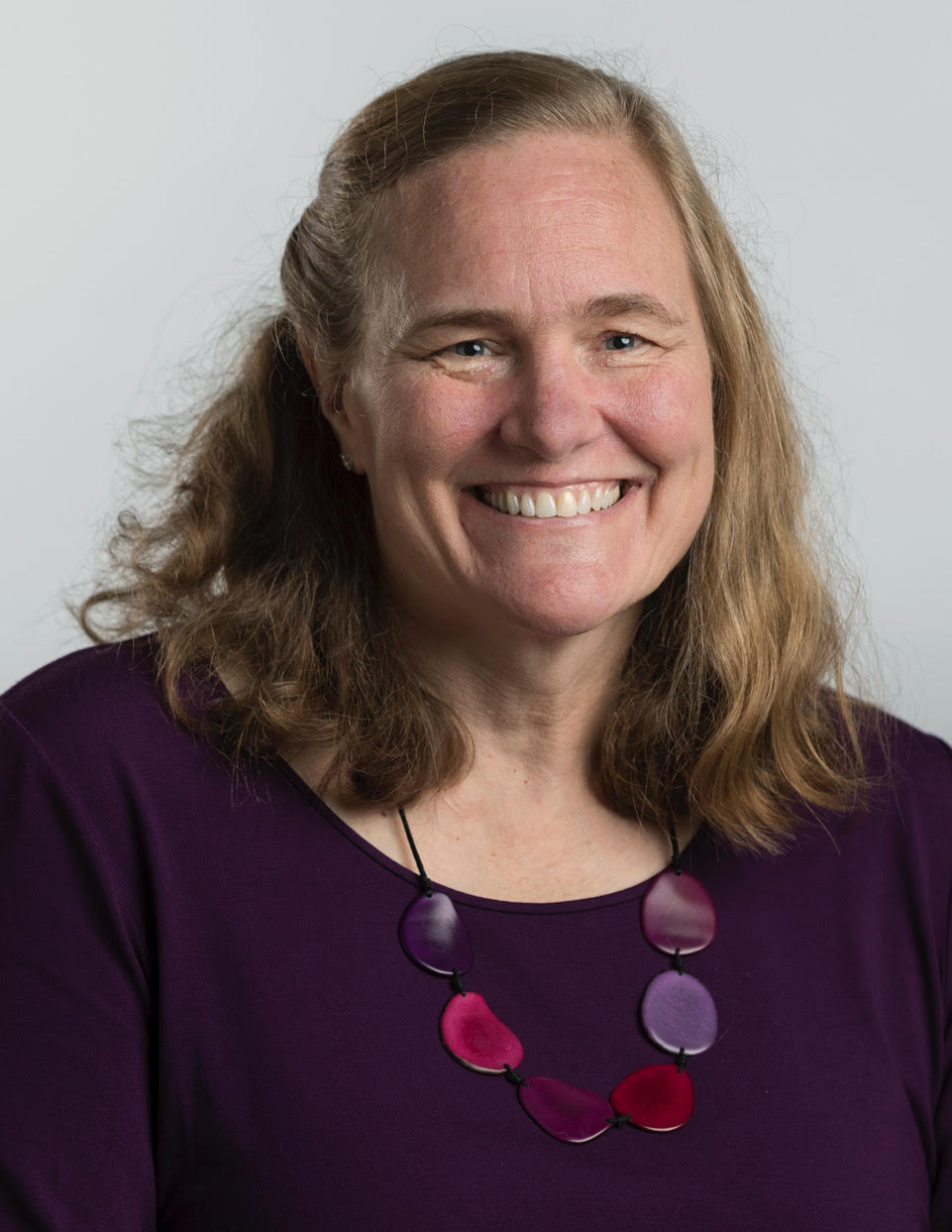 Deanna Haunsperger
Carleton College
<!BR> <!BR>

Bright Lights on the Horizon
Math Horizons, the MAA undergraduate magazine, is now over twenty years old. In those two decades many fabulous articles have appeared. In this talk we will survey some of the speaker's favorites, that list includes pieces on square-wheeled bicycles, Egyptian arithmetic, non-transitive dice, magic tricks, jokes, and mathematical paintings, theater and sculpture. An idiosyncratic tour of the best of Math Horizons.
Deanna Haunsperger's bio
Deanna Haunsperger is a professor of mathematics at Carleton College in Minnesota. Since her own undergraduate days, Deanna has been interested in increasing the number of students who pursue advanced degrees in mathematics. That passion has guided her as a former co-editor for Math Horizons (the Mathematical Association of America's magazine for undergraduates) and as co-founder and co-director of Carleton's Summer Mathematics Program for Women (a successful, intensive four-week summer program to encourage talented undergraduate women to pursue advanced degrees in the mathematical sciences). She has chaired the MAA's Strategic Planning Committee on Students and the Council on Outreach. Currently Deanna is President of the MAA. Deanna is married to fellow mathematician Steve Kennedy, and together they have two grown children.
---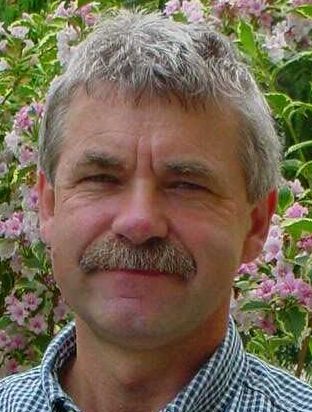 Vilmos Totik
University of South Florida


Boring Calculus?
Learning calculus skills requires solving lots of simple repetitional problems. To cheer up students, in my calculus classes I used to discuss some much more challenging/exciting questions, and the talk will discuss some of them. Seemingly the problems (like "The lion and the tamer" or "The snail and the wicked boy") have nothing to do with calculus, but their solution requires some elementary calculus results (like the divergence of the harmonic series or the growth of the exponential function).
Vilmos Totik's Bio
Visit his web page at Vilmos Totik.
---
<!BR>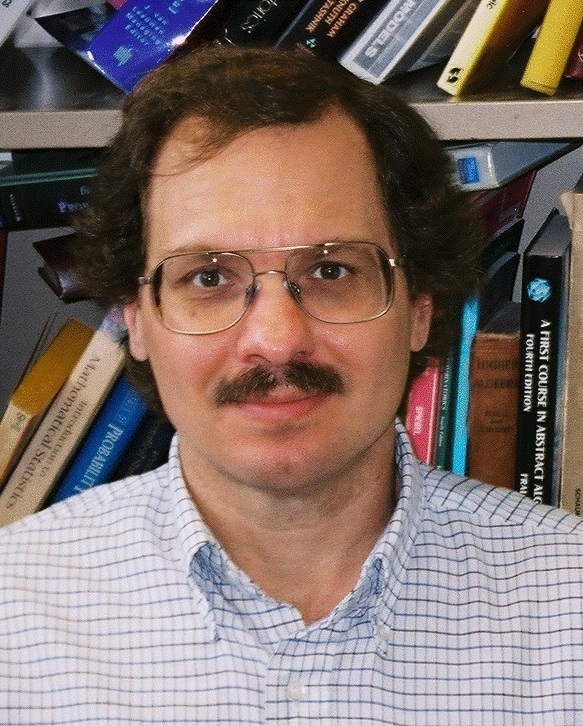 Greg McColm
University of South Florida


The Geometry of Paradise
For over a thousand years, much of the art and craftwork in the Middle East featured highly symmetric and stylized designs. Such a design was not an ornament framing a primary subject, but was itself the primary subject. Although there is similar work around the world, from ancient China to native America, the arabesque masonry, ceramics, textiles, and even calligraphy, consisting of interwoven foliage, writing, and even abstract curves, are most often associated with medieval and early modern Islam. There and then the most geometrically complex art appeared, and although the motives and methods of the artists and craftspeople is conjectural (and therefore controversial), their work can be examined, described, and analyzed with the machinery of modern geometry.
<!BR> Greg McColm's Bio
Visit his web page at Greg McColm.
---