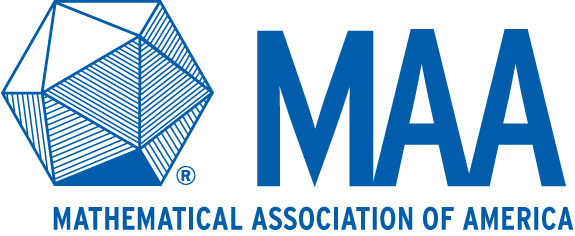 Allegheny Mountain Section
Mathematical Association of America
Serving Western Pennsylvania and West Virginia
---
Welcome to the home page of the Allegheny Mountain Section of the Mathematical Association of America (MAA), serving mathematicians in Western Pennsylvania and West Virginia. Our members have a passionate interest in both mathematics and mathematics education. Our annual meetings include a rich variety of mathematical and social activities of interest to both faculty and students.
---
Announcements
Online registration is now available for the Allegheny Mountain Section Meeting on (April 4-5). Registration links can be found on the conference website, but here are direct links if you are too excited: Conference Registration and Talk Registration. Those giving a talk must also complete the conference registration
The annual Allegheny Mountain Section Meeting is just around the corner (April 4-5). Please consider nominating a colleague for the Service Award, the Mentor Award, or the Teaching Award. Look for conference registration to be available on February 14th!
The Fall Newsletter for the Allegheny Mountain Section is now available. Please take some time to see all of the wonderful activities and accomplishments that have been taking place in our section.
Hotel Information for the Section Meeting at Westminster College on April 4-5, 2014 is now available. Hotels should be booked early as there is a strong possibility they will "sell out". Also, rooms will only be blocked off for conference registrants until March 5, 2014.
Upcoming Section Meetings
Section Meeting 2014, April 4-5, Westminster College, New Wilmington, PA

Section Meeting 2015, TBD, Washington and Jefferson College, Washington, PA

Section Meeting 2016, TBD, Gannon University, Erie, PA

Section Information
Other Items of Possible Interest
---
Go to the homepage for the national MAA

---
This page is maintained by Rachelle R. Bouchat of Slippery Rock University Department of Mathematics.
Last updated February 14, 2014

---
MAA Online Disclaimer