Annual Meeting of the Allegheny Mountain Section of the MAA
April 5-6, 2002. Hosted by West Liberty State College.


Directions

To West Liberty College
Take I-70 to West Virginia Exit 5. At the end of the ramp turn right onto Route 40 East. Go through two traffic lights and over a small bridge, then (at a VW/Subaru dealership) turn left onto Peter's Run Road. At the end of the road (5+ miles), turn right onto Route 88 and follow it 5+ miles to the campus.

Meeting activities will occur in the College Union, Arnett Hall and teh Hall of Fine Arts (buildings 2, 3 and 7 on the map). Participants may park in student or faculty parking spaces. On Friday, a parking permit must be obtained at registration. No permit is needed on Saturday.

Campus Map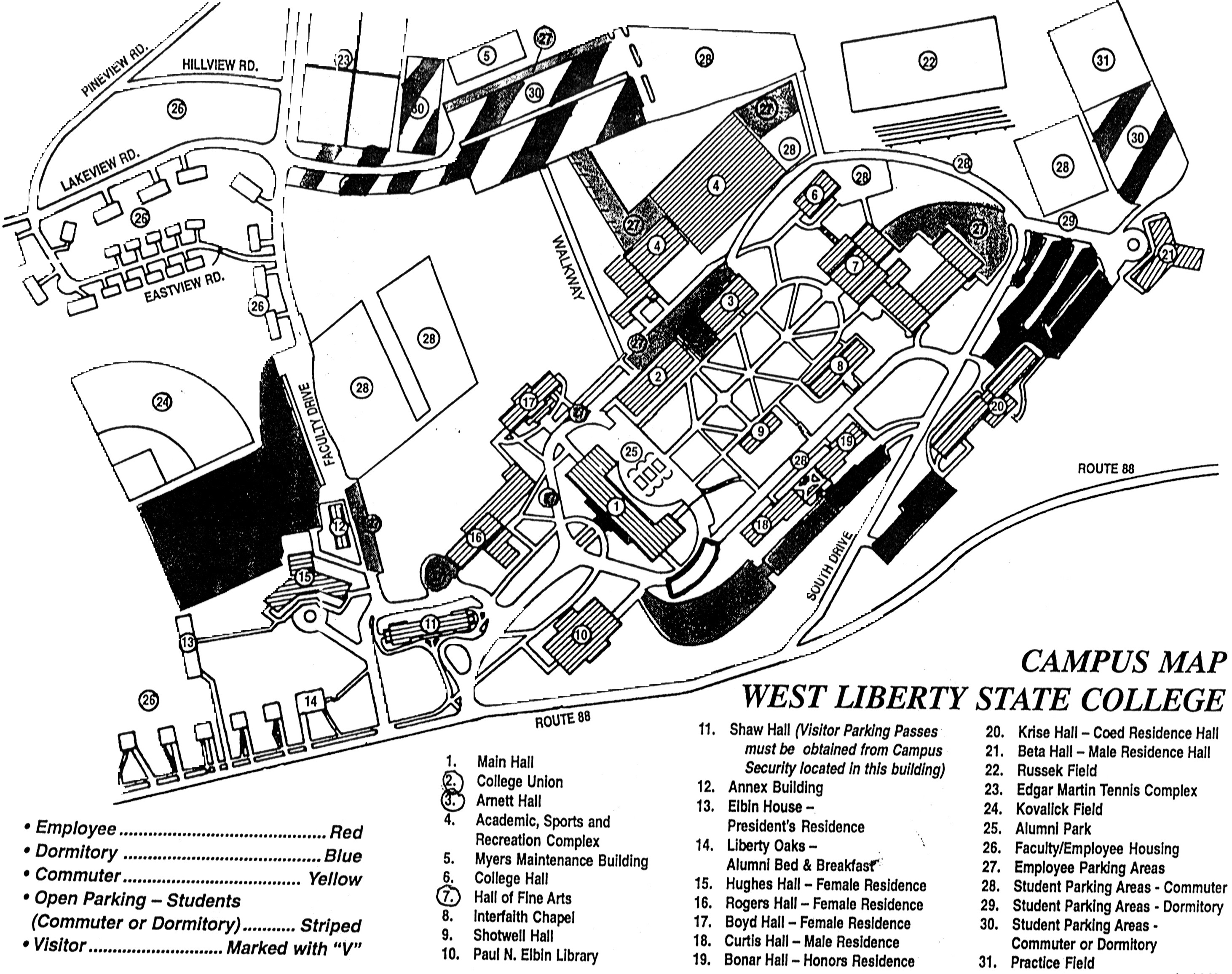 To the Holiday Inn Express
Take I-70 to Exit 11.